News
Projection in Bariloche – Mountain Cinema
On Wednesday, April 26th, at 9:00 PM, the Mountain Cinema projection took place in the town of San Carlos de Bariloche, organized by the Benegas Brothers Productions (BBP) team at Nené Bar. It was a beautiful night filled with cinema, adventure, excitement, delicious dishes and drinks, accompanied by the Slug Club team and their complimentary samples of kombucha to enjoy during the screening. Bianca Fidani and Aldana Suez, members of the BBP team, were responsible for sharing their own productions from the production company, which took place in the same locality alongside many beloved people from the area. Admission was free and open to the public, and the following short films were screened: Tic Toc (2018) Tango de los caballos negros (2021) La travesía de Corsario (2021) Matanuska (2019)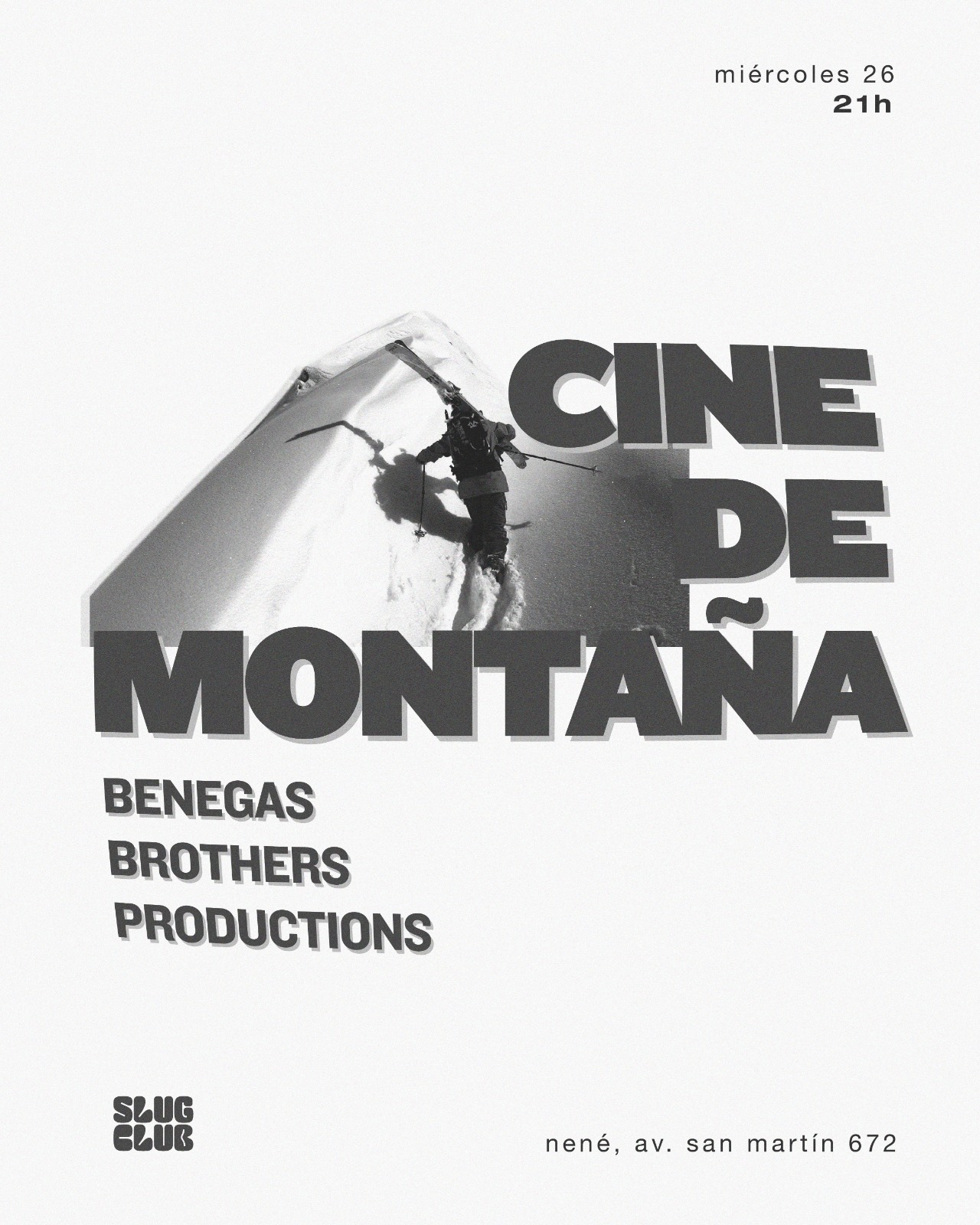 We leave you with some moments from that wonderful night, along with a small compilation of different fragments from the presented short films.
REEL INSTAGRAM- Fragmentos cortos
At BBP, we are thrilled and grateful to have carried out this event, highlighting the importance of these screening spaces that support and promote cultural exchange, allowing us to share our love for nature, cinema, and sports with other people in different locations.
Would you be interested in us sharing our short films in your area?
Contact us and follow us on social media to stay informed about upcoming events!